Lanikai Beach – Oahu's Slice of Paradise
Knockout beaches abound across Hawaii, but there's your average cove—and then there's Lanikai. Situated southeast of Kailua on Oahu's Windward Coast, this sunny gem has earned every acclaim open to a stretch of sand—including one of TripAdvisor's ten most beautiful beaches in the world.
With its creamy sand, gentle winds, and luminous waters, it's no wonder: The place embodies the prevailing view of a tropical paradise. Once part of a swath of land called Ka'ōhao (or "tying together"), it was given an additional name Lanikai—heavenly sea—when Charles R. Frazier and the Trent Trust Co. purchased and developed the area (where oceanfront property once went for twenty cents per square foot). Here's the lowdown on this prime piece of land—and all the ways you can make the most of it.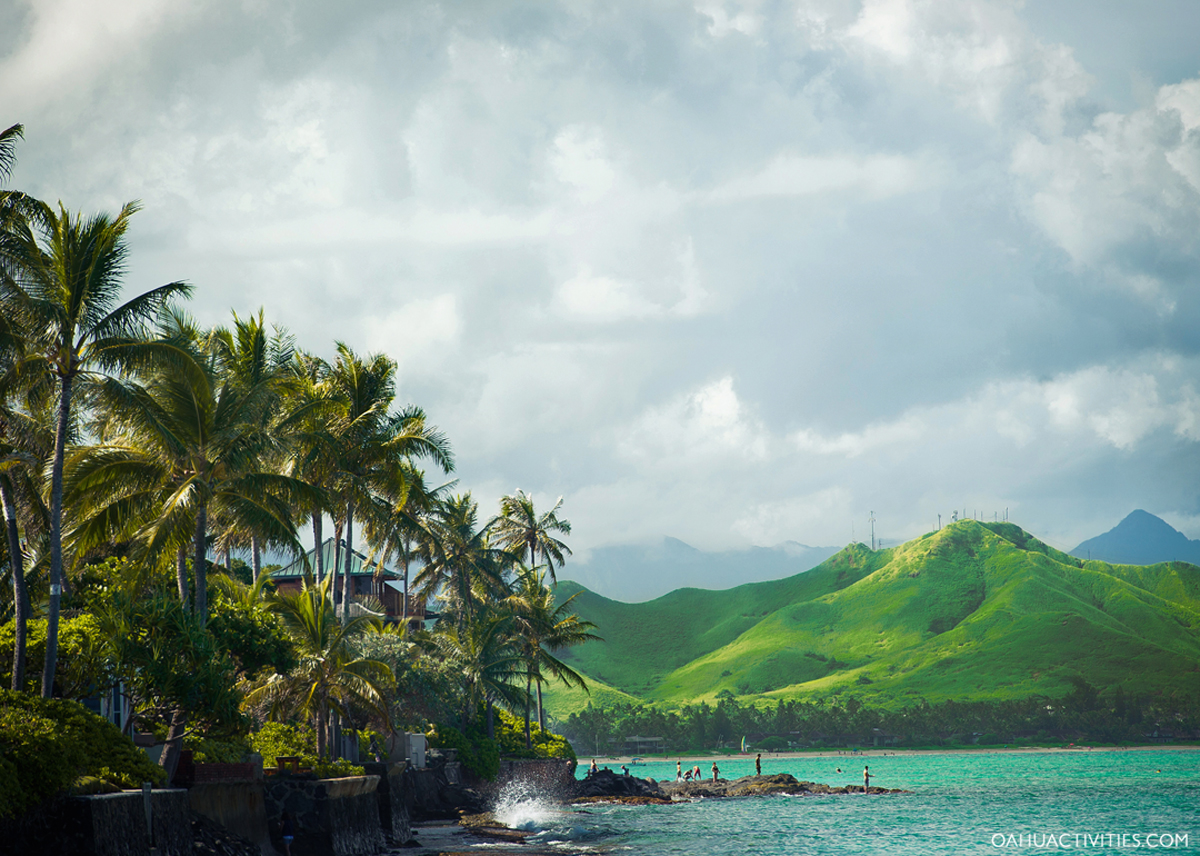 Take A Sailing Canoe Tour
Tour Days: Monday, Tuesday, Wednesday, Thursday & Friday
Want to see Lanikai with the wind in your hair? Take a sailing canoe tour and discover the mokes, creatures of the sea, and the harder to reach areas near Kailua and Lanikai Beach areas. If you want to experience the "waterman" way of life this is the tour for you. Culture, respect, and knowledge of the the sea are all enhanced after this experience.
Details:
Available Monday – Friday at 8 AM or 11:30 AM
Check-in 15 minutes early
Paddling and physical activity will be required
Ages 3+ welcome
YOU WILL GET WET!!

Coming from "Town?" Lanikai Beach is located roughly fifteen miles (or thirty minutes) from downtown Honolulu. You'll go over the gorgeous Ko'olau Range on your way; consider it a preview of the beauty that awaits. From Kailua, take Mokulua Drive and Alapapa Drive to Mokulua Drive. Do note that bus service is also available.
There is no public parking lot adjacent to Lanikai Beach but spots can be found a short distance away at Kailua Beach Park and along the main and side streets of Lanikai. Parking as a whole is very limited and rules must be heeded—not only have violations gone from $35 to $200, but this is also a residential area. As such, show respect for the people who live here—and don't park in the apron of their driveways or otherwise block their entrances.
Keep an Eye Out for the Lanikai Sign
Lanikai Beach is something of a hidden gem—in the most literal sense. Yes, it's internationally renowned and often abuzz with beachgoers, but it's also tucked onto an exclusive residential street – and access is through 11 narrow public beach-access walkways between houses. You'll find the word "Lanikai" on a pillar near the entrance.
Lanikai Beach does not have lifeguards, restrooms, showers, or other amenities. In sum? Stay out of the water unless you're certain of your abilities (particularly on days when there's surf) and pack up eats, drinks, and sunblock for your day on the beach. Restrooms and other facilities—such as picnic tables, concession stands, BBQ pits, and a volleyball court—can be found nearby at Kailua Beach Park.
Lanikai Beach tends to be packed during the weekends and holidays, but you may find yourself a spot of seclusion during the week. Regardless, the beach—once a mile long but now reduced to roughly a half-mile due to erosion from the development of sea walls—is the perfect place for doing little more than plopping down your towel and basking in the sun's rays. Feeling more adventurous? The warm waters are ideal for body-surfing, swimming, and snorkeling—the best of which can be found between the public accesses at Mokumanu Drive and Kaiolena Drive. This dense reef goes offshore about 600 feet and features vivid coral and fish such as tang and wrasse. What's more, Lanikai Beach as a whole is family-friendly with waters that are often calm enough for tots. Have time to spare on your Oahu vacation? Consider visiting Lanikai Beach for sunrise; the sky and sea at dawn are epic. On the Waimanalo end of Lanikai Beach, you can also find natural fishpond shrines, which serves as a reminder of the area's importance to native Hawaiians.
Hike the Lanikai Pillbox Trail
Also known as the Kaiwa Ridge Trail, the Lanikai Pillbox Trail is a moderate, hour to an hour and a half-long trek that offers a glimpse into Hawaii's military past. Steep but splendid, it leads to two World War II bunkers and presents stunning views of Lanikai and Kailua Beaches, as well as the Mokulua Islands, Chinaman's Hat, Kaneohe Bay, Waimanalo Bay, and the Makapu'u Lighthouse.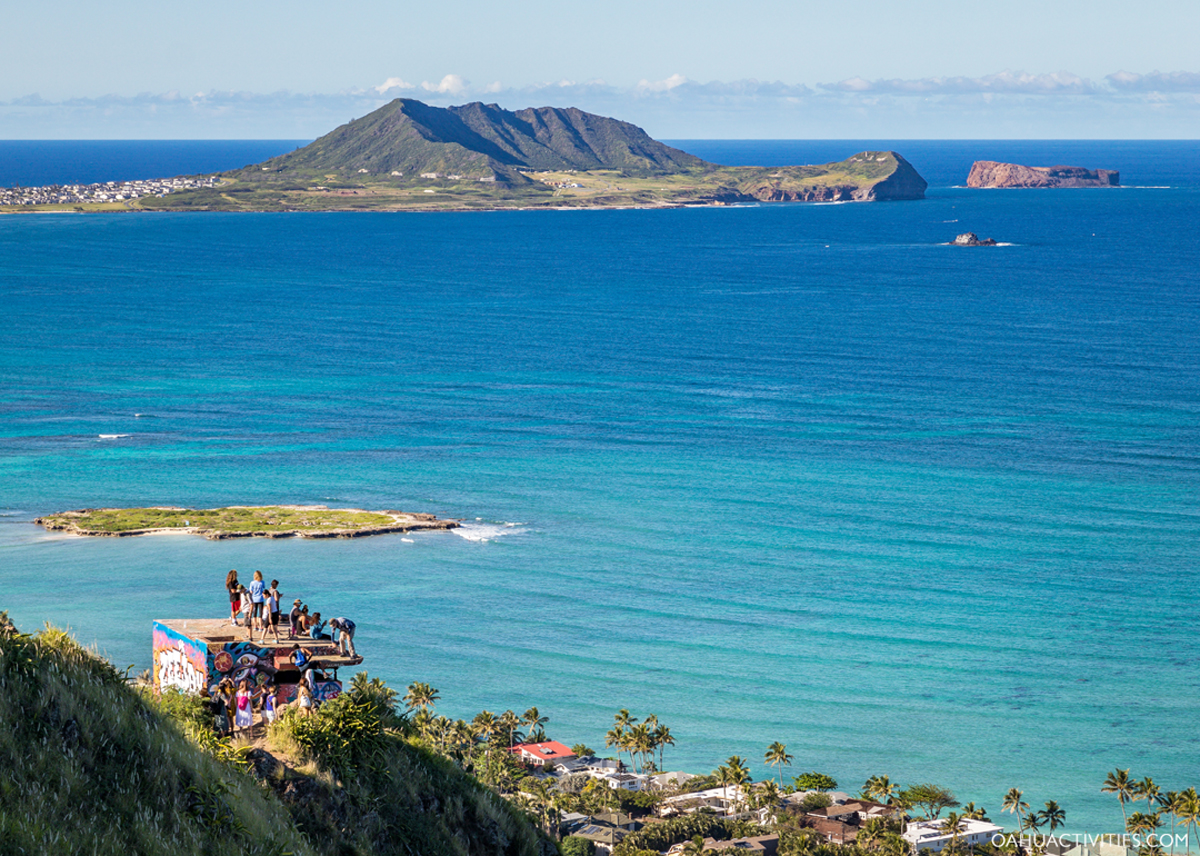 Paddle Out to
"

The Mokes

"
One of the most magnificent aspects of Lanikai Beach is the pair of islets just off its coast. Traditionally known as Na Mokulua but affectionately called "The Mokes", these islands—formed over a million years ago—comprise part of the Hawaii State Seabird Sanctuary. The larger island of the two islets, Moku Nui, can be accessed by SUP, canoe—or, your best bet, a kayak. (Board and vessel rentals can be found in Kailua.) Along the way, you may be treated to sightings of honu (Hawaiian Green Sea Turtles), papio (crevalle jack), weke (goatfish), and the occasional Monk Seal. Not into water sports? Don't distress: The Mokes can be enjoyed from Lanikai's shore.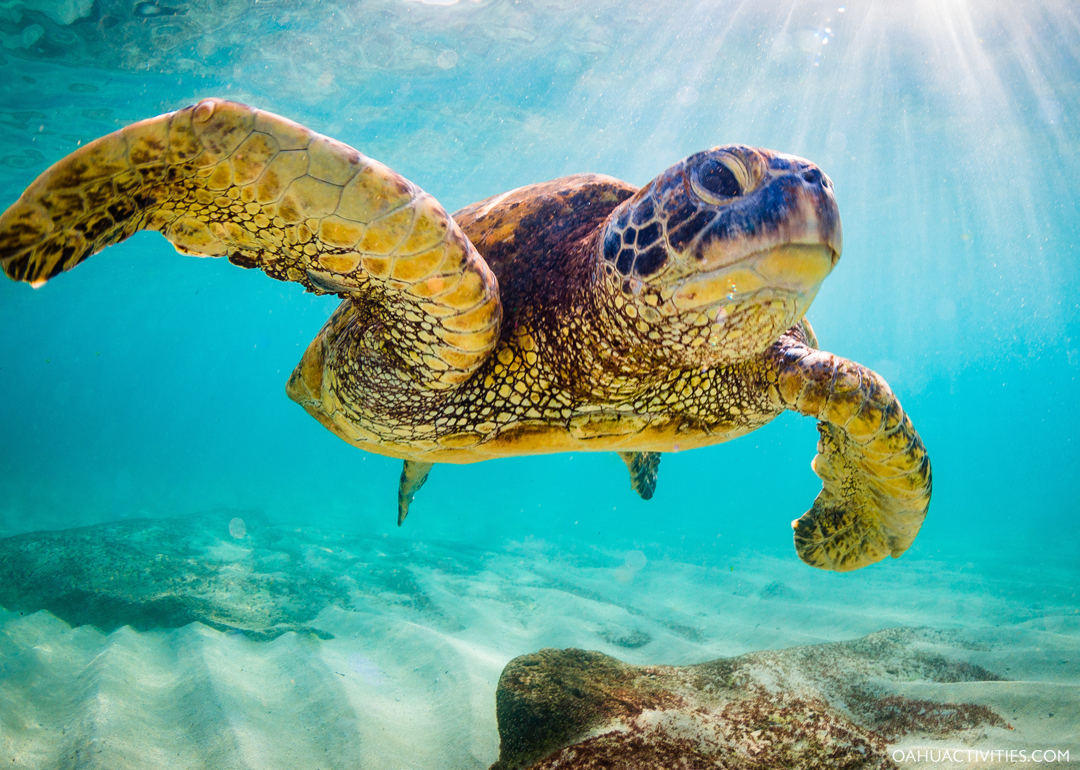 Explore the Kawai Nui Marsh
A short distance away from Lanikai Beach—approximately fifteen minutes—you'll find the Kawai Nui Marsh, an 830-acre expanse of protected wetlands that edges against the base of the Koolau Mountains (and goes down as the largest wetlands in the Hawaiian Islands). An ideal way to escape the beach crowds, the marsh is home to a number of migratory birds, including Hawaiian stilts, coots, and ducks; a 2.6-mile (roundtrip) trail takes you into its peacefulness and splendor.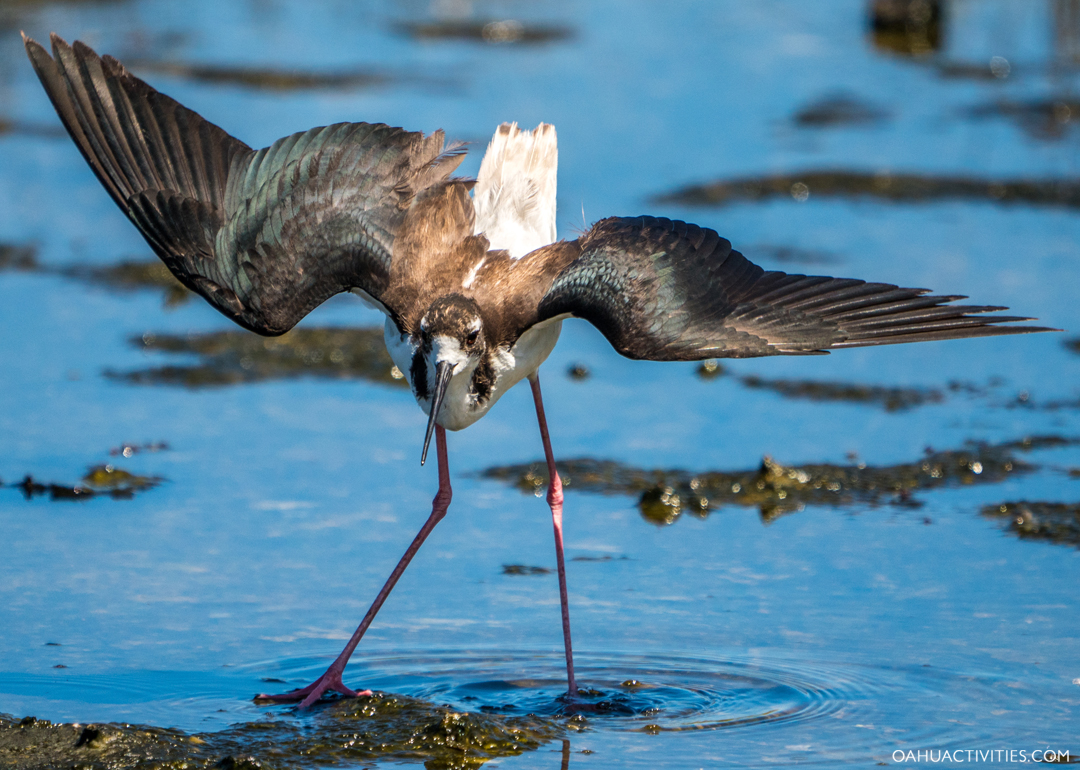 A short drive away from Lanikai Beach rests the lovely enclave of Kailua—an up-and-coming area that's defined by its low-key vibe. Here, you can find a cornucopia of eats and drinks—from passion fruit and papaya smoothies at Lanikai Juice to poke bowls at The Hibachi—as well as sweet boutiques that feature island-inspired jewelry, body butters made with fresh, local ingredients, stylish apparel, and more. For a taste of local music—as well as a latte—stop in at ChadLou's Coffee & Tea Lounge. And for a traditional meal—or an epic pau hana? Hit up Nico's Kailua. An offshoot of the uber-popular Honolulu restaurant, the venue serves up fish so fresh it's essentially "from the boat." With its lively atmosphere and inventive cocktails, it's the choicest way to end your Lanikai day.
BEST THINGS TO DO ON OAHU
The sheer number of things to do on Oahu is enough to make even the most organized traveler's head spin. With that in mind, we've narrowed down Oahu's musts so that you can experience the extent of "The Gathering Place's" wonder: