JOIN US FOR A TOUR THAT'S A PERFECT BLEND OF BEAUTY, FLAVOR, AND RETAIL THERAPY
Welcome to our Oahu adventure – a fusion of breathtaking sights, mouthwatering local flavors, and retail therapy woven into an unforgettable tapestry of experiences. Oahu Sights, Bites & Delights: The Ultimate Day Tour is an all-day tour specially crafted for food enthusiasts and nature lovers alike! If you're passionate about Oahu's breathtaking landscapes and crave its renowned cuisine, this tour was made just for you. Throughout the day, we'll embark on an adventure, exploring iconic sites such as Diamond Head, the mesmerizing Halona Point blowhole, and the rugged Koolau Mountains. But the real treat lies in the culinary journey that awaits. Prepare to tantalize your taste buds with local delights like mouthwatering malasadas, exotic fruits, rich local coffee, and delectable macadamia nuts, among other culinary treasures. Don't miss this unforgettable adventure!
Oahu Sights, Bites
&

Delights: The Ultimate Day Tour Features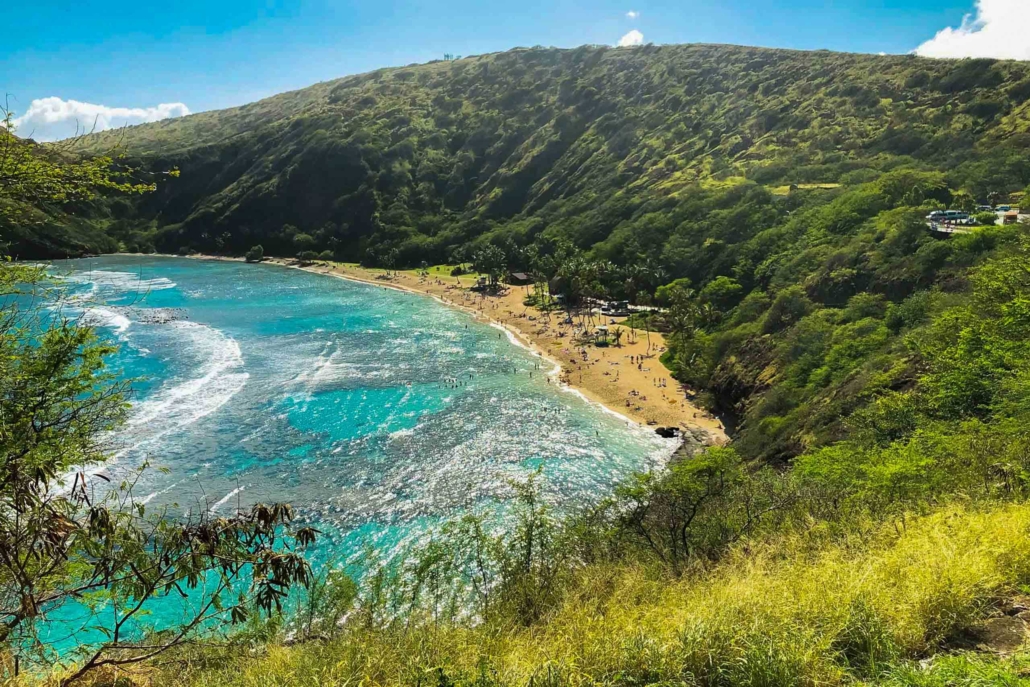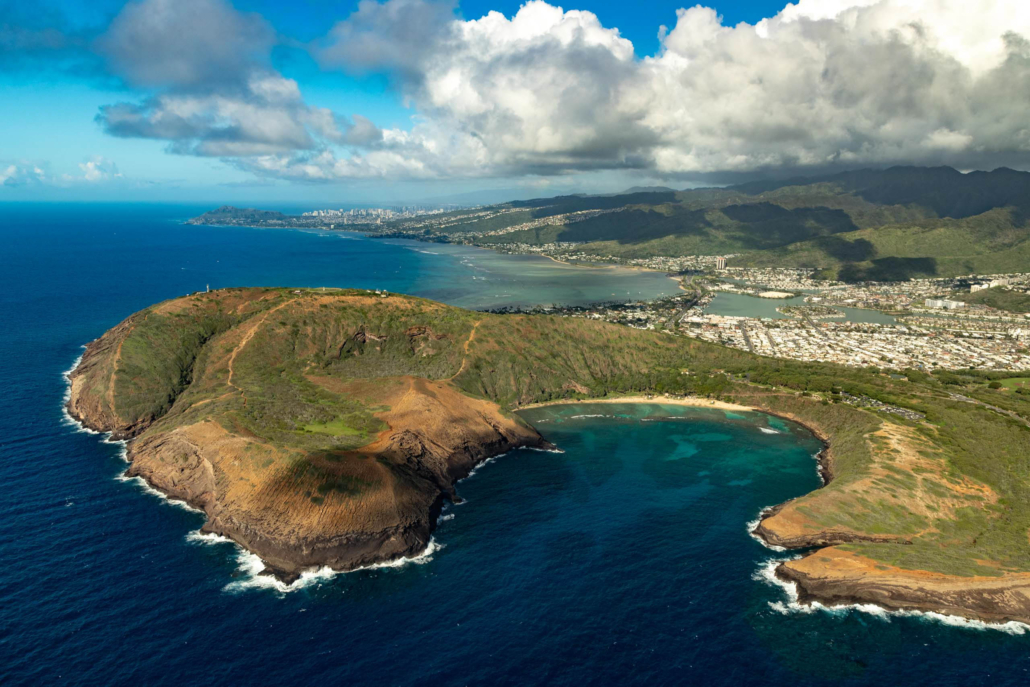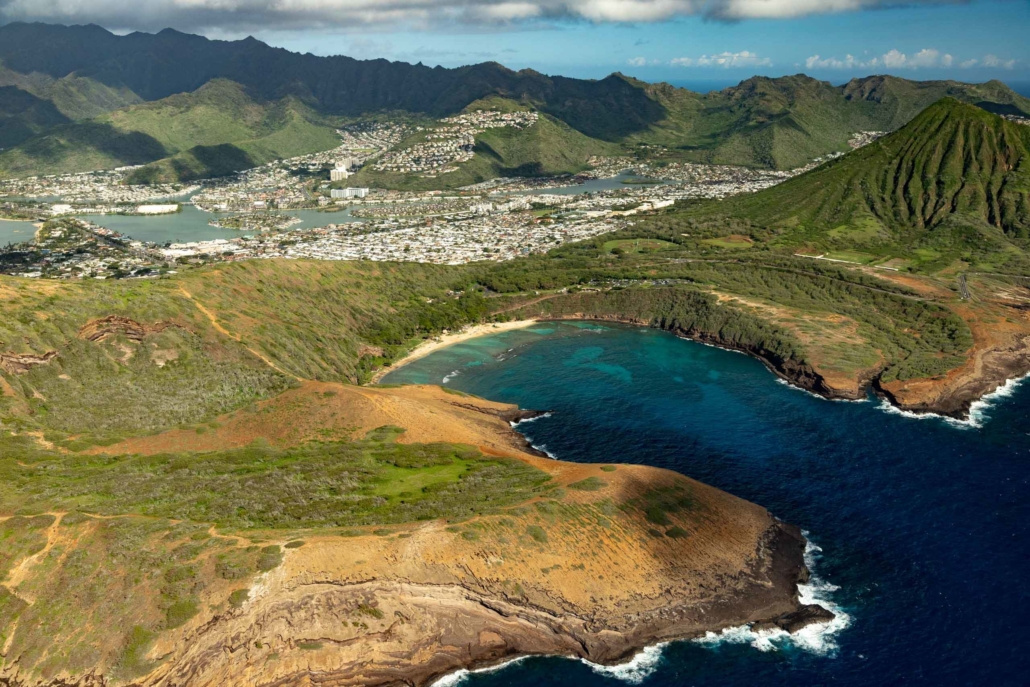 Hanauma Bay, a true Hawaiian gem nestled on the island of Oahu, is a natural wonder and paradise of marine beauty. Nestled within the embrace of ancient volcanic cliffs, this crescent-shaped bay offers a visual feast for sightseers. The pristine, aquamarine waters cradle a thriving coral reef, where an array of vibrant marine life dances beneath the surface. Overhead, exotic seabirds soar against a backdrop of azure skies. Whether you're captivated by the marine world or simply in search of breathtaking coastal beauty, Hanauma Bay promises an unforgettable sightseeing experience on Oahu.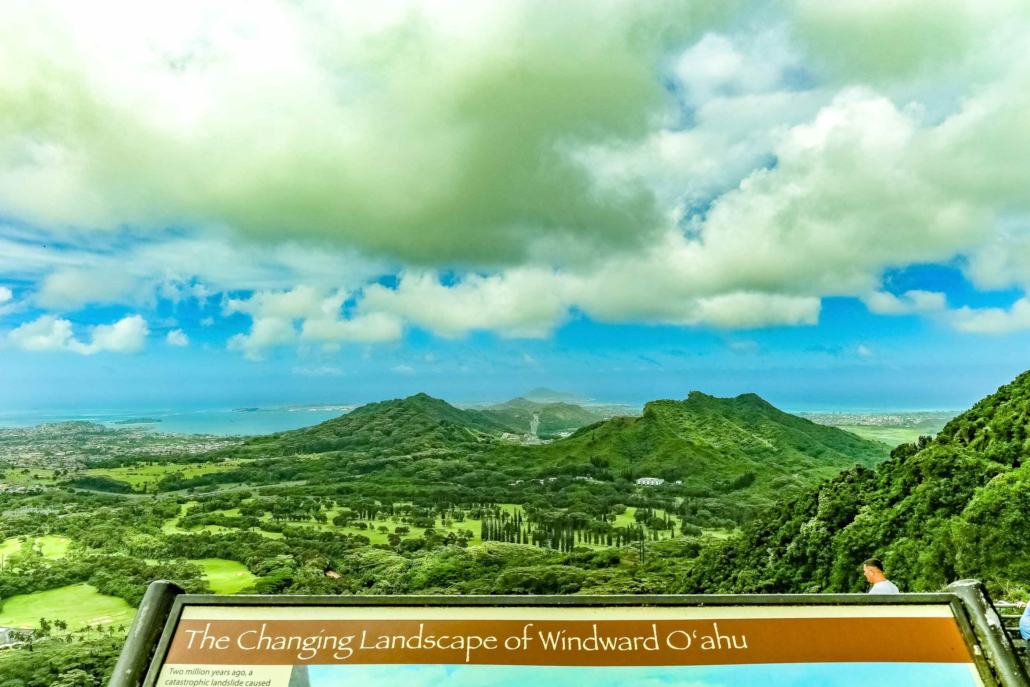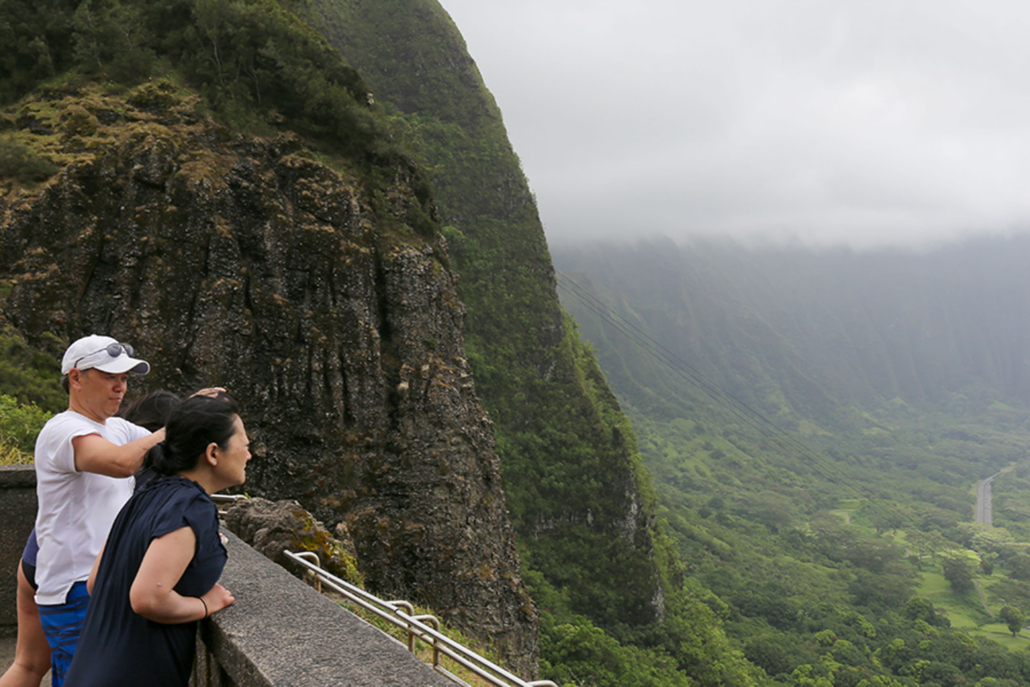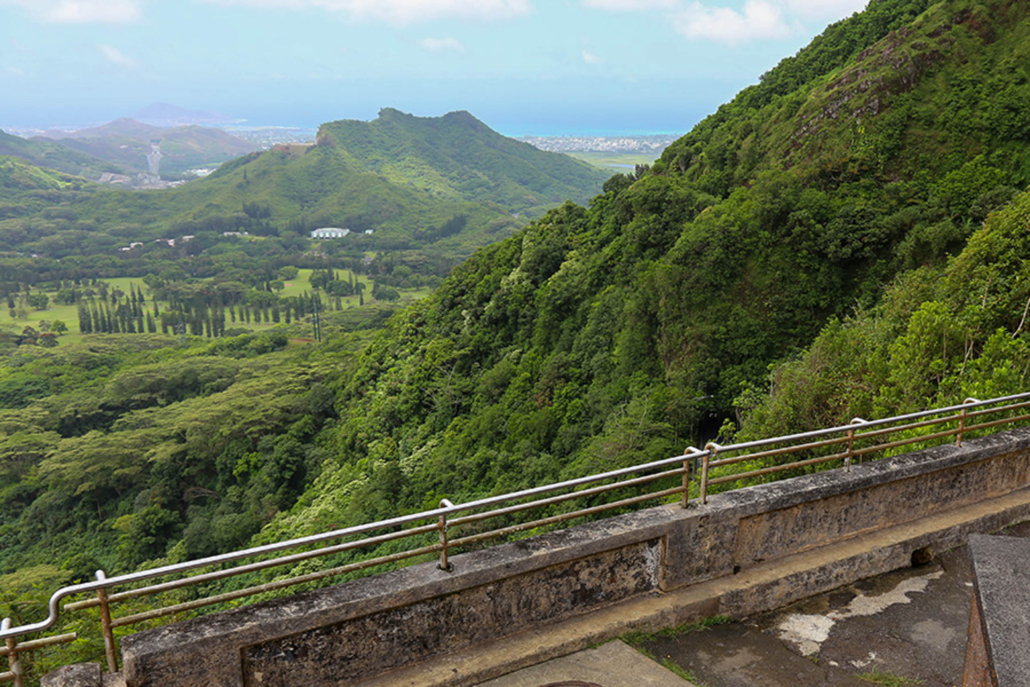 This stop showcases breathtaking mountain and ocean views and is also the site of the Battle of Nuʻuanu in 1795, where King Kamehameha I united Oʻahu. Here, powerful winds whisper ancient tales and the towering cliffs, once a legendary battlefield, echo with the spirits of ancestors. As you stand at this historic vantage point, you'll create a memorable experience that seamlessly blends history with the beauty of nature.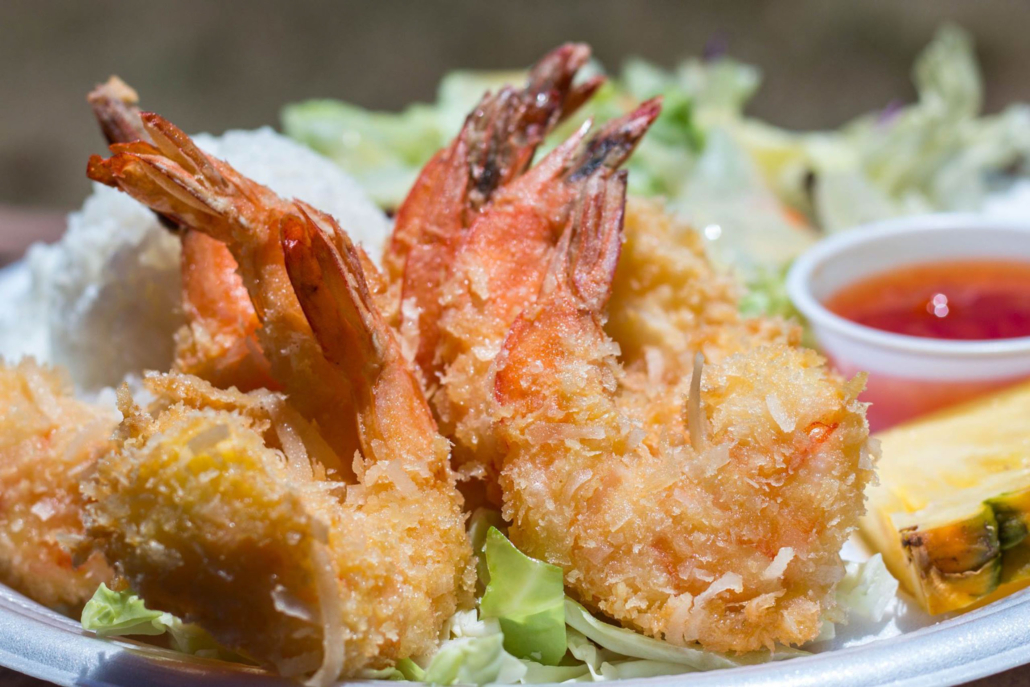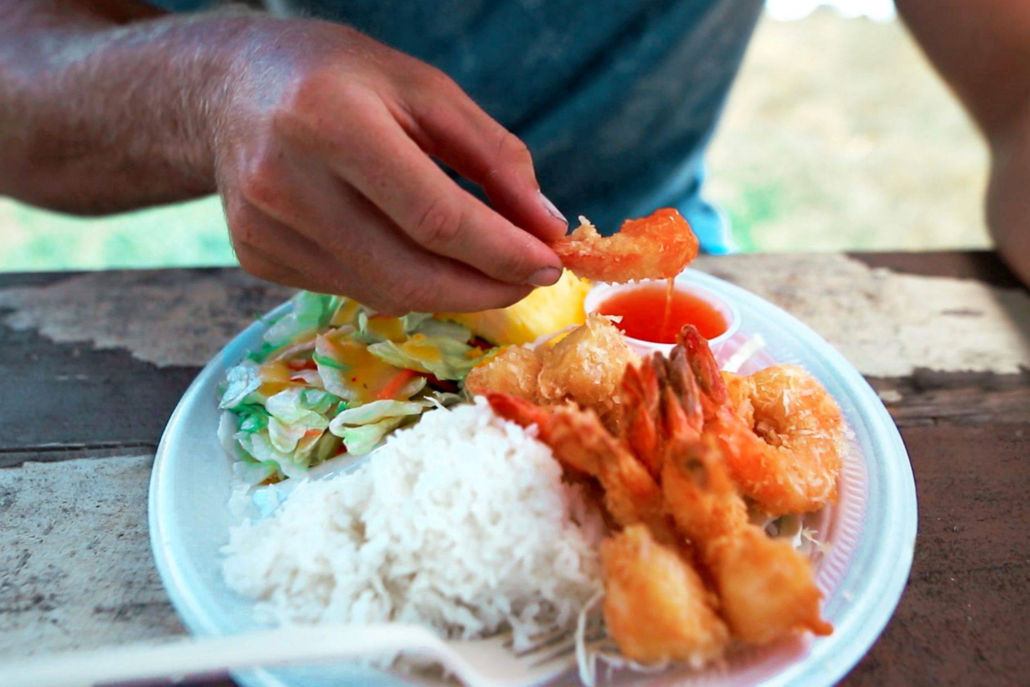 Shrimp Truck Lunch on the North Shore
Nestled along Oahu's scenic North Shore are vibrant food trucks that serve up mouthwatering shrimp dishes infused with local flavors. Enjoy a complimentary lunch at THE BEST truck - trust us we know! Offering garlic butter shrimp and spicy Cajun-style delights, savor the island's freshest seafood amidst the picturesque backdrop of the North Shore. It's a delectable stop on your day tour, where every bite is a savory slice of Hawaiian culture and cuisine.
Oahu Sights, Bites
&

Delights: The Ultimate Day Tour Details
Highlights
Scenic Point Stops - East Oahu

Sample Local Treats

Guided & Narrated Tour

Visit Macadamia Nut Farm
Shrimp Truck Lunch Included

See the Iconic North Shore

Shopping in Haleiwa Town

Discover Dole Pineapple Plantation
Description
Embark on a sensory journey that promises to take you off the beaten path and into the heart of Oahu's charm. Our all-day adventure unfolds with the awe-inspiring Amelia Earhart/Diamond Head Lookout, where you'll savor panoramic vistas of the iconic Diamond Head surf beach. Next, we venture to Poi Donuts, where the sweet creations from Kamehameha Bakery are a local favorite, offering a taste of island indulgence.
As we traverse the island's diverse landscapes, the Halona Blowhole beckons with its dramatic oceanic spectacle, while the Nuuanu Pali Lookout offers an awe-inspiring juxtaposition of mountains and sea. At the Macadamia Nut Farm, you'll delight in sampling local coffee and an assortment of flavored macadamia nuts, a true Hawaiian delicacy.
For lunch, we've reserved a treat at the Famous North Shore Shrimp Truck, ensuring you're well-fueled for the rest of the journey. Satisfy your cravings and savor the flavors of Hawaii.
At a charming Fruit Stand, you'll savor the essence of Oahu through a sampler of locally-grown fruits, refreshing your palate for the adventures that await. Historic Haleiwa Town is our next stop, offering a chance to explore local shops and savor world-famous ice cream and shave ice.
Finally, we conclude our day at the Dole Pineapple Plantation, the home of the delicious and world-famous Dole Whip dessert. It's a sweet ending to an extraordinary day, where the sights and bites of Oahu become cherished memories you'll carry with you forever
Price & Availability
8.5-Hour Sights And Bites Tour With Lunch From Waikiki Hotels
Adults

Ages 13 yrs+

$

129.00
Children

Ages 4-12 yrs

$

79.00
Activity & Event Itinerary
This full-day tour lasts anywhere from 8 - 9 hours.
Approximate Pick-up: 7:00 - 7:30 AM
Approximate Return: 3:00 - 3:30 PM
Meals
Poi Donuts
Sample local coffee & assortment of flavored macadamia nuts
Lunch at the Famous North Shore Shrimp Truck
Fruit Stand Sampler of locally-grown fruits
Cancellation Policy
Any request for a refund 72 hours or more prior to the start of the tour or activity is honored with a full refund.
No refunds are issued for any cancellations inside the 72-hour period, prior to the start of your tour. There is no refund for no-shows. There is no charge for date change or tour change based on tour availability outside of the 72-hour cancellation period.
Special Instructions
Wear Reef-Safe Sunscreen
Bring your cameras!
Cash for souvenirs & food
*If your guides & drivers do an exceptional job, gratuities are always appreciated, although not required.
Frequently Asked Questions
Does the transportation have air-conditioning?

Yes, it is comfortable and climate controlled

Is the tour narrated/guided?

Yes, this is a guided tour

Yes, Lunch & snacks throughout the day are included