Tucked within a lush valley on Oahu's windward side is the Maunawili Falls Trail. Here, the cosmopolitan concrete of Waikiki may as well be a world away. A rust-red, root-covered path winds into an expanse of wild jungle above Kailua, depositing hikers at the base of Maunawili Falls' placid waterfall-fed lagoon.
Despite the falls' secluded location, Maunawili is far from a hidden gem- in fact, the path is one of the most heavily trafficked trails on Oahu. Even with the perpetual flood of hikers, the area still exudes tranquility, and it's not hard to see why so many people are drawn to Maunawili Falls. To counter erosion and stress from so many visitors, Maunawili Falls Trail is closed until summer 2023. While the trail will get some much-needed breathing room, hikers around Hawaii are patiently waiting to return to a new and improved Maunawili Falls Trail. Until then, daydreaming will suffice.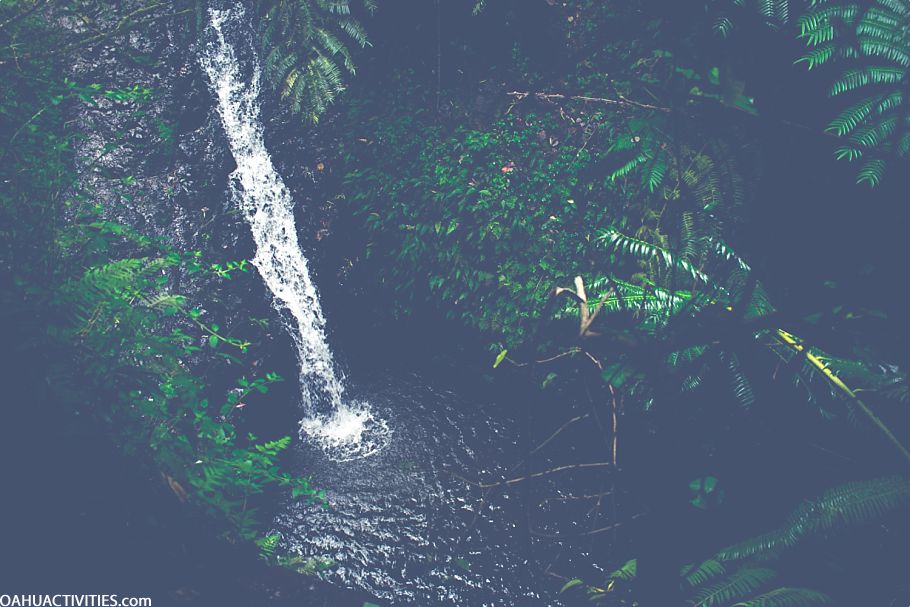 Clocking in at 2.8 miles round trip, this out-and-back trail winds through expanses of lush jungle, dotted with vibrant tropical flowers, coffee plants, towering trees, and giant pre-historic-looking ferns before reaching a tranquil lagoon, fed by Maunawili Falls. Mud, mosquitos, and stream crossings are the name of the game here. If you can brave this trifecta, you'll reap the rewards at Maunawili Falls' pretty oasis.
The trailhead is located off Auloa Road- situated in a neighborhood in the hills above Kailua. Before the closure, hikers would use street parking in the neighborhood to access the trail. However, the abundance of hikers was an understandable stressor for the area's residents. Therefore, the parking situation is subject to change during the closure. Hopefully, the changes (if any) benefit both residents and hikers.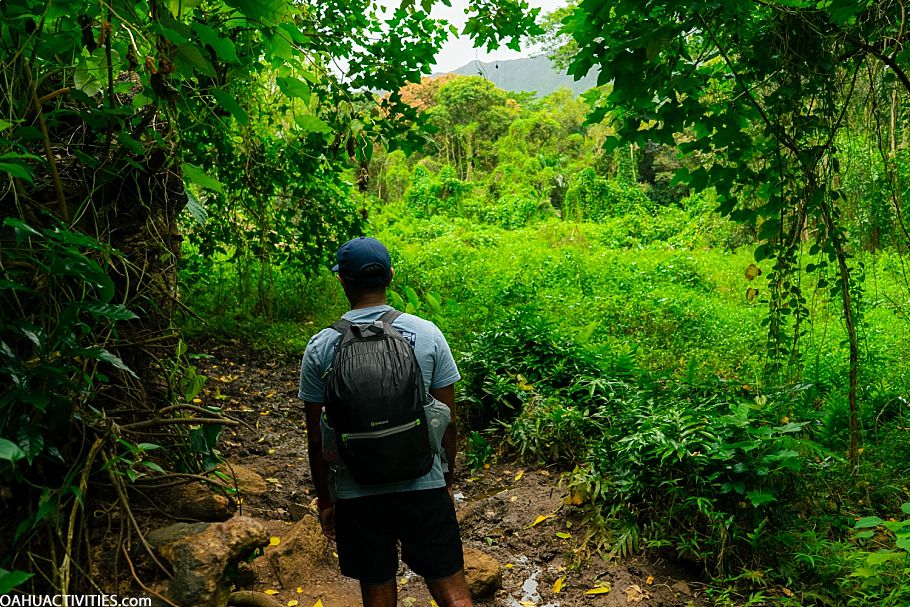 The trailhead is signified by a yellow gate and several small descriptive signs. The initial paved trail leads about 100 yards before prompting hikers to turn up the hillside- where the real journey begins. Take a moment to peruse the posted map and trail description before you head off on your way.
Immediately, the trail is engulfed with thick tree roots, braiding themselves over the path. Welcome to Maunawili's status quo- as the trail winds on, the going doesn't get any easier. Prepare yourself for slick mud (even if it hasn't rained in weeks), several slippery stream crossings, and some light uphill trudging. Hikers will find themselves engulfed in jungle greenery until reaching the top of a mild ascent. Here, sweeping valley views abound. Reaching this peak also signals that the falls are close.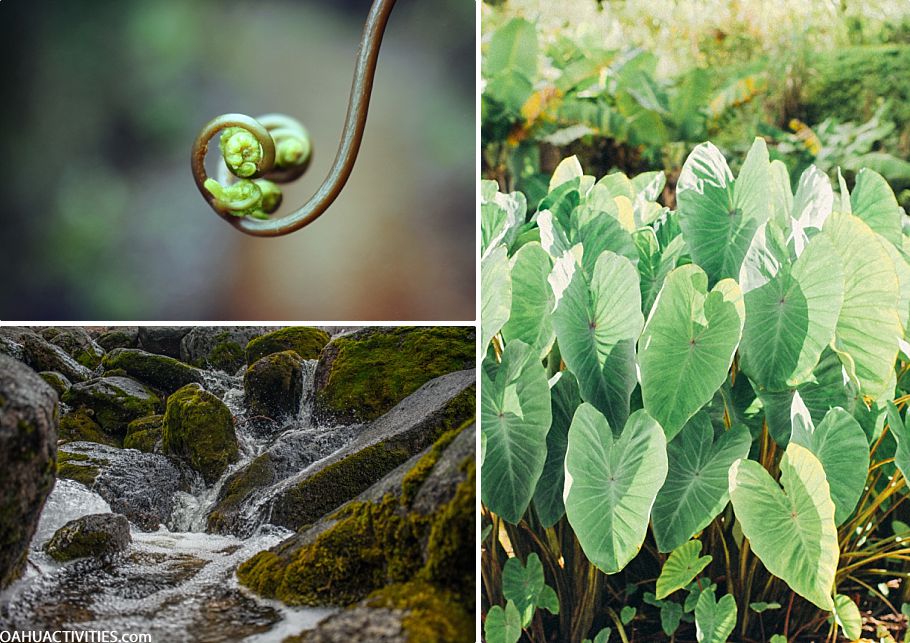 The trail continues, draping down into Maunawili Valley. At this point, the echoing rush of Maunawili Falls will be audible. A short meander further reveals the tumbling silver waters of the falls and a picturesque lagoon.
The waterfall itself stands at about 25 feet, bordered by sheer fern-enveloped cliffs on either side. A deep lagoon pools up at the base of the falls, and some daredevils will likely be flinging themselves from absurd heights into the pond. Whether you decide to cool off in the freshwater or take a seat and enjoy the beauty, Maunawili Falls is well-worth the trek.
It's important to note that the waterfall and its glory don't come without hazards. Before you go bounding into the water or leaping from a slippery ledge, assess your abilities and comfort level. Signs are posted in the area warning against cliff jumping, as people have been seriously injured in the past. However, a more insidious danger is the presence of leptospirosis, a dreadful bacteria that are found in many streams in Hawaii. Bluntly, leptospirosis enters waterways via infected animal urine- in Hawaii, typically rats and wild boars- and can be washed downstream to popular swimming holes. Avoid getting water in your mouth or up your nose (another case against cliff jumping), and stay out of the water if you have open wounds. Leptospirosis is pure evil.
At the trailhead, a sign details the rich history of Maunawili Falls. The Maunawili area is steeped in agricultural and historical significance. The abundance of water made Maunawili a fruitful taro farming area, and hikers can still spot some patches of taro and mossy remnants of lo'i (taro) terraces. Taro from Maunawili was known around the island for its sweet flavor and was sought after by ali'i (royalty). Researchers estimate that taro farming here dates back to 1100 AD. Centuries later, in the mid-1800s, the area became a cattle ranch, and sugar, rubber, and coffee were also grown. In addition, a 500-year-old heiau is located nearby, as well as an abandoned retreat once favored by Hawaiian royalty.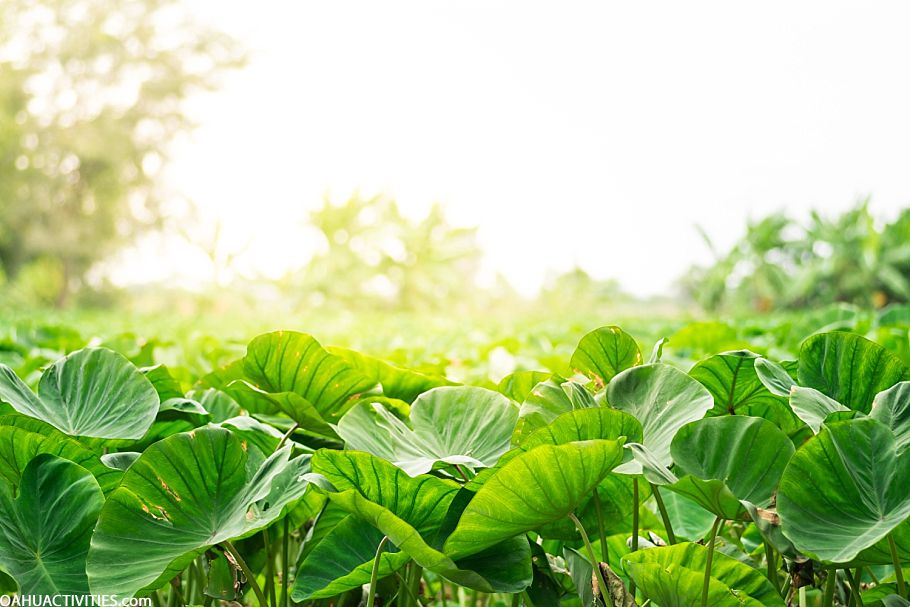 Roughly 100 years ago, Maunawili was a bustling hub. A handful of stores sat on the corner of Auloa Road, including a general store, a barbershop, a tailor shop, a pool hall, and Kalapawai Market- which is still in operation today. However, it had to move down into Kailua to keep up with the changing times.
While wild peacocks may grab the attention of Maunawili visitors, the area is also home to less flashy but far more vital native species. Countless native plant species thrive here, and the surrounding forest is a habitat for a handful of rare native water birds and ʻŌpeʻapeʻa, Hawaiian hoary bats.
HOW TO MALAMA MAUNAWILI FALLS
In Hawaiian, to malama means to care for. Unfortunately, due to Maunawili's immense popularity, the area has not received the care it deserves. Before the closure, the trail suffered severe erosion and soil degradation. Hikers would trample over fragile ecosystems, injuries and emergency rescues were common, and negative impacts spilled over into the nearby residential area (like hikers using the bathroom in people's yards- ick).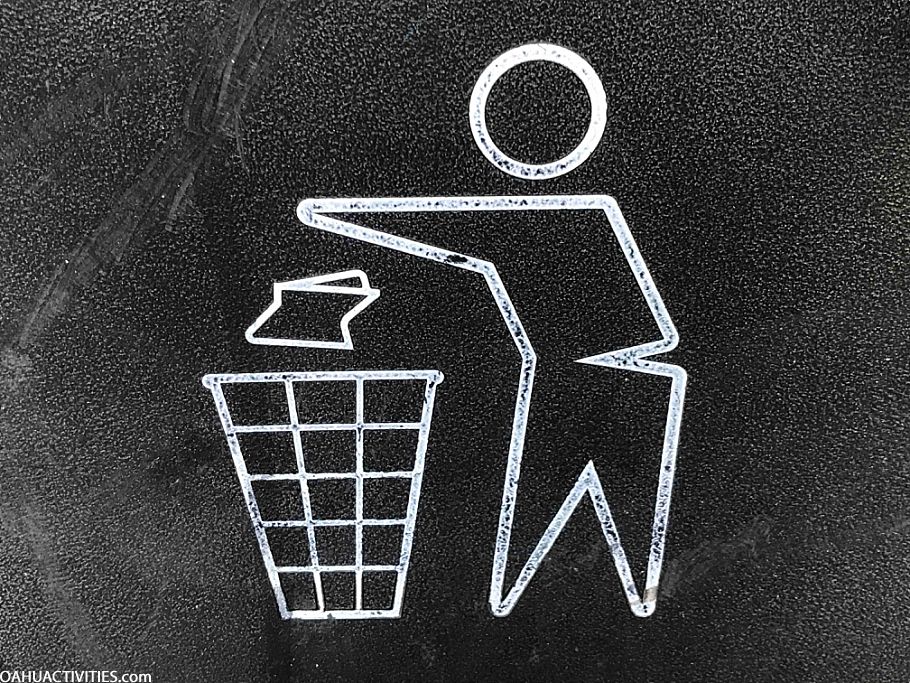 For now, you can malama Maunawili Falls Trail by complying with the closure. When the trail is back open, observe all warning signs, stay on the trail, only park in designated areas, respect the residents' space, pack any trash out with you, and support managed public access plans. Happy hiking!
BEST THINGS TO DO ON OAHU
The sheer number of things to do on Oahu is enough to make even the most organized traveler's head spin. With that in mind, we've narrowed down Oahu's musts so that you can experience the extent of "The Gathering Place's" wonder: