Waikiki – Oahu's Coastal Gem and Tourist Haven
The island of Oahu is known as the "gathering place," and this label certainly rings true in the bustling neighborhood of Waikiki. Waikiki is Hawaii's hub for tourism, and for a good reason too! Home to two miles of dazzling coastline, endless shopping and dining opportunities, and postcard-worthy views at every turn, visitors and locals alike flock to this dreamy city by the sea.
Overlooked by the iconic Diamond Head crater, turquoise waters meet golden strips of sand to form one of the most idyllic beaches on the planet- Waikiki Beach. Sitting only a few meters from a handful of hotels and resorts, the calm waters of Waikiki Beach are a perfect host to countless ocean activities, from catamaran and canoe rides to surfing, snorkeling, and scuba diving. Surfing lessons are one of the most popular activities in Waikiki. The sport of surfing was once reserved for Hawaiian royalty, and the long rolling waves of Waikiki were a favorite among the aliʻi (royals). Years later, the legendary Waikiki Beach Boys began introducing visitors to the sport, making a living playing in the waves and teaching surfing lessons. Today, many visitors take their first surfing lesson in the same waves that were once exclusively ridden by the aliʻi.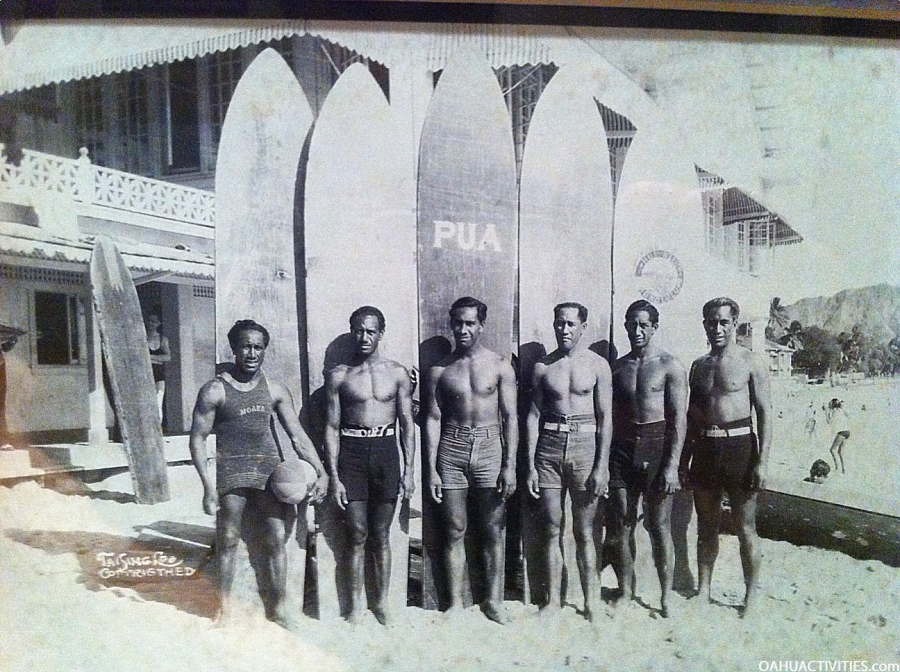 Located a short walk down the sand from Waikiki Beach is the mellow Kuhio Beach. Kuhio Beach maintains the nickname "Kuhio Ponds" because seawalls reach 40 yards out to sea to form a calm swimming area. The tranquil, protected waters are ideal for keiki and serve as a great ocean introduction to new swimmers.
Named after the last reigning king of Hawaii, Kalakaua Avenue serves as Waikiki's main strip. This vibrant street stretches from the heart of Waikiki to the sprawling Kapiolani Park. Hotels, shops, restaurants, nightclubs, malls, unique food courts, street performers, and even an aquarium can be found on this one street alone.
One of the most famous attractions on this bustling street is the Duke Kahanamoku statue. Duke Kahanamoku was an Olympic gold medalist swimmer, known today as the father of modern surfing after introducing the sport to the world while traveling to give swimming exhibitions. Duke himself was once a Waikiki Beach Boy, offering lessons to visitors eager to learn how to surf. Duke's statue is often found draped in leis, placed by those paying homage to one of Hawaii's most legendary athletes.
Some Waikiki visitors might think that the bustling Kalakaua Avenue is void of hidden gems. While there is a ton to be discovered beyond Waikiki's main strip, there are a handful of off-the-tourist-trap-trail establishments that are worth a stop.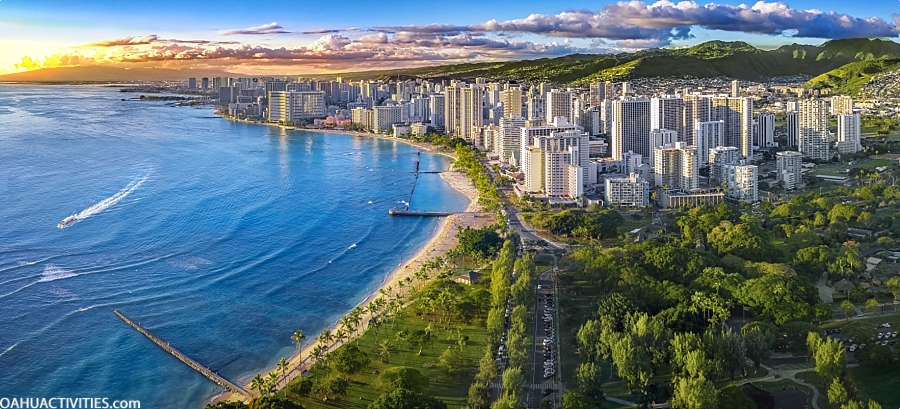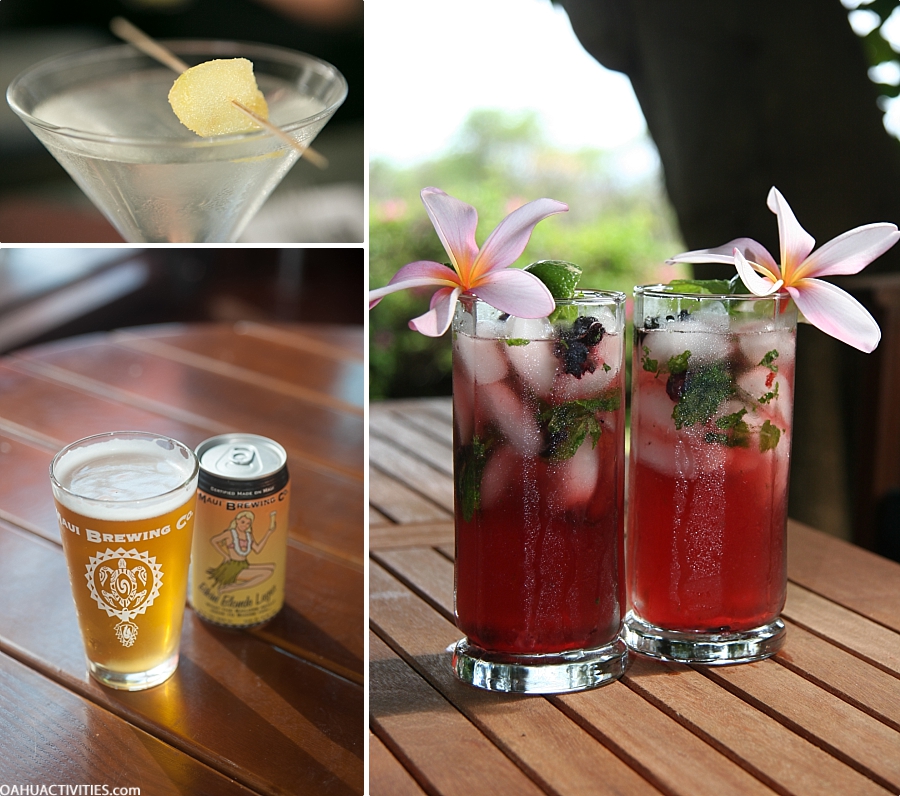 There are dozens, if not hundreds of places to grab a drink around Kalakaua Avenue. The abundance of choices is enough to make any traveler's head spin. However, Maui Brewing Company has proved itself worthy of a stop in a sea of bars and restaurants. This local brewery laid its roots on Maui before expanding to the lucrative Waikiki strip. Located on the second floor of the Waikiki Beachcomber Hotel, Maui Brewing Company is an excellent place for people to watch the characters of Kalakaua Avenue while enjoying an ice-cold pint. As a bonus, many of the beers on Maui Brewing's expansive tap list use local flavors, and all of their drinks are locally brewed across the pond on Maui.
Another great spot located in the Beachcomber Hotel is Hawaiian Aroma Caffe. Despite being located in the lobby of a hotel on the busiest street in Hawaii, this chic cafe gets points for feeling like a secret local hangout. In the morning you'll find delicious breakfast and coffee. Once the sun goes down Hawaiian Aroma Caffe transforms into a groovy bar with some of the best live musicians in Waikiki.
The Waikiki Aquarium is yet another great attraction on this busy avenue. The Waikiki Aquarium is the second oldest aquarium in the United States, opening its doors in 1904. For over 100 years, the Waikiki Aquarium has been educating guests on Hawaii's enchanting underwater world and the importance of ocean conservation.
Situated near the end of the strip next to the sprawling Kapiolani Park, this aquarium features fascinating exhibits such as jellyfish galleries, giant clams, coral gardens, and even a Hawaiian monk seal habitat. Native to the Hawaiian islands, monk seals are critically endangered, with only about 1,400 left in the wild. As a result, it's rare to spot these creatures in nature. If you do stumble upon a monk seal, they must be viewed from at least 50 feet away. At the Waikiki Aquarium, guests can safely and closely view the resident male seals, Maka onaona and Hoʻailona. These seals were both rescued as pups and likely wouldn't survive in the wild.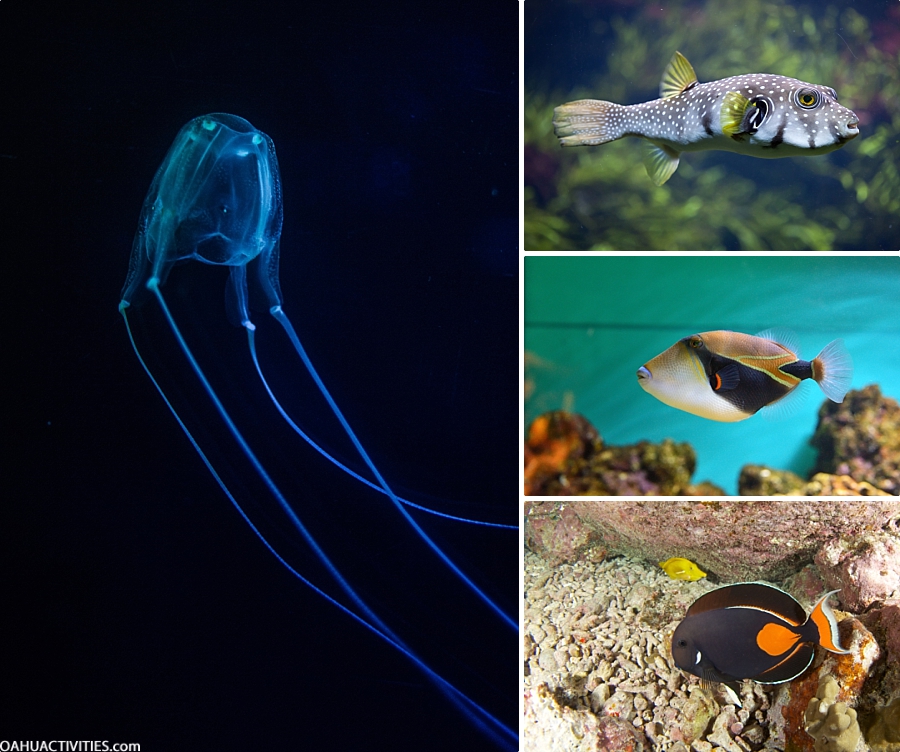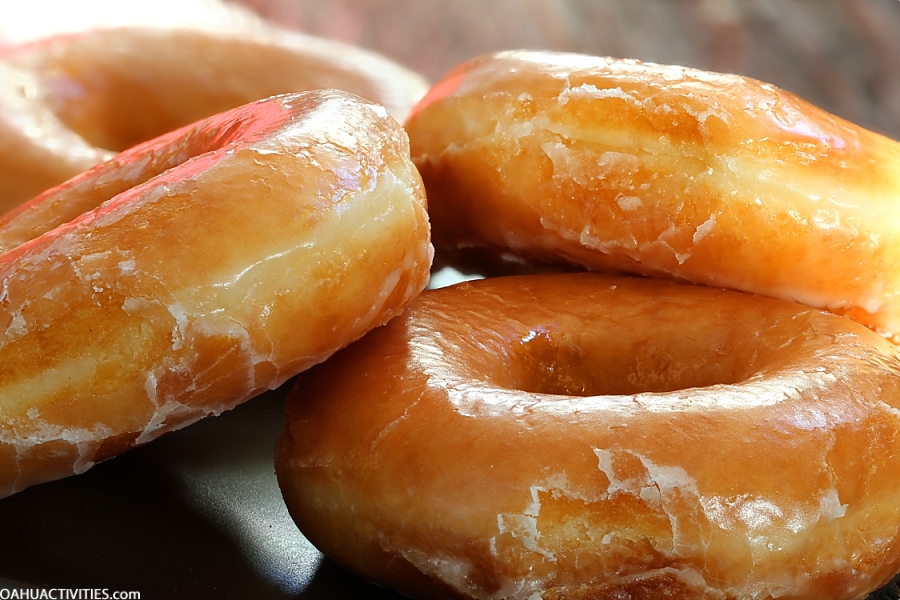 Only a few steps off Kalakaua on Seaside Avenue is one of the most divine food trucks in all of Hawaii, Holey Grail Donuts. These donuts are made with locally harvested taro and fried in coconut oil. Grab a sampler box and try some of their unique combinations, such as the Black Sabbath (black sesame and apple banana brulee) or the acai bowl donut.
Last but not least, if you're looking to have dinner somewhere that's not Dukes or Kimos, check out Buho, a spacious rooftop cantina. Buho uses locally sourced ingredients to bring the flavors of Mexico to Waikiki. Their street tacos don't disappoint, and the tasty cocktails and city views are an added bonus.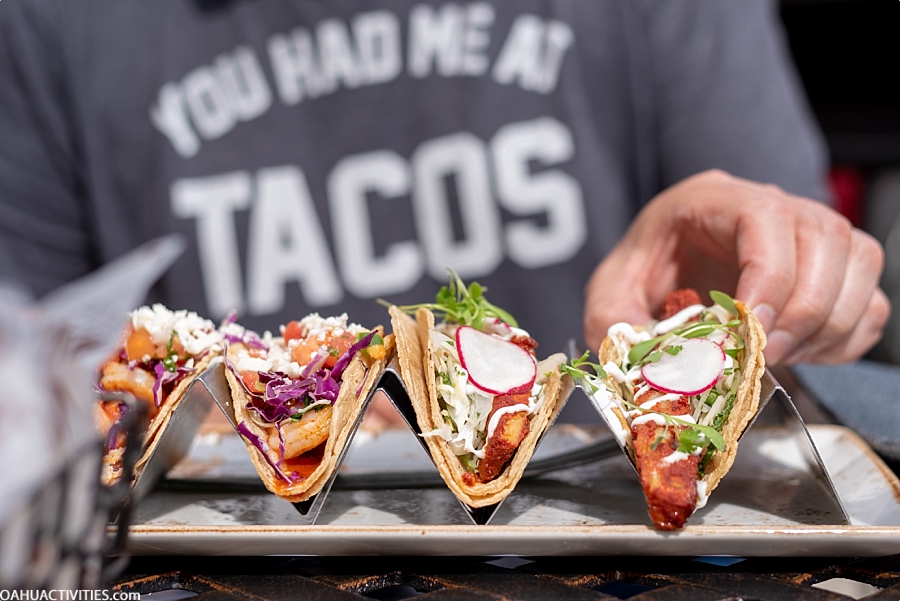 For travelers, Waikiki instills tropical visions of swaying palms, and glittering beaches, and represents the pulse of the Hawaii tourism industry. Although, it wasn't always this way. Long before western contact, Waikiki was the governmental core of Oahu. In 1794, Waikiki was the starting point for one of the most epic battles in Hawaiian history. King Kamehameha landed on the same glittering beaches that are today lined with high-rise hotels before pushing the Oahu forces out of the area, into the mountains, and to their death over the Pali (cliffs).
It's hard to imagine Waikiki void of skyscrapers, bustling streets, and people, but this lively neighborhood was actually once swampland, made up of fishponds and taro patches. Waikiki translates to "spouting water," alluding to the streams and springs that flowed into the area. While tourism is still relatively new to the islands by historical standards, Waikiki has long been a vacation destination. Some of Hawaii's most highly regarded royals like Kamehameha IV, Kamehameha V, Lunalilo, Kalakaua, Liliuokalani, and Princess Kaiulani made Waikiki their favorite leisure and recreation spot in the 1800s.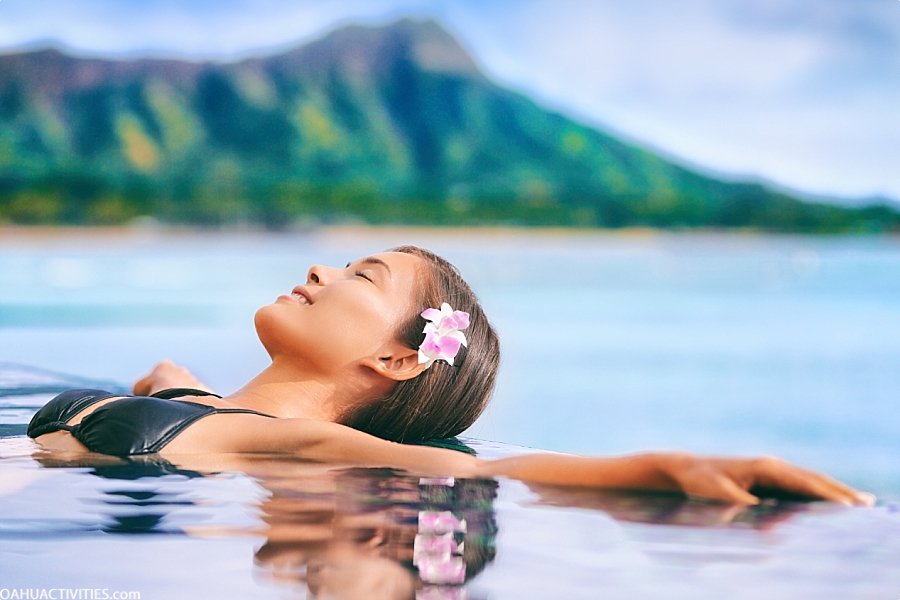 Whether history sparks your interest or not, there is tangible evidence of days passed scattered around this tropical city. Some of Waikiki's greatest attractions represent significant pieces of history, like the Duke Kahanamoku statue, the Waikiki Aquarium, and iconic hotels like the Moana Surfrider and the Royal Hawaiian Resort. The opening of both of these resorts marked the inception of a new era of tourism and sparked the attention of wealthy American travelers. The Moana Surfrider itself acts as a mini-museum, with over 200 artifacts and twice-weekly tours.
One of the most notorious events in US history took place only miles from the sands of Waikiki- the 1941 attack on Pearl Harbor. During the World War II era, the newfound tourism industry all but stopped, and the newly constructed hotels housed Navy personnel. Martial law was enacted, and barbed wire fences spanned the Waikiki coastline to deter a potential invasion. There is no trace of these fences today, but the imprint of wartime in the Pacific remains. In fact, at 71-acres, the Fort DeRussy military reservation is Waikiki's largest beach park in Waikiki is actually a military reservation. Fort DeRussy also houses the Hawaii Army Museum, which once served as a coastal artillery battery.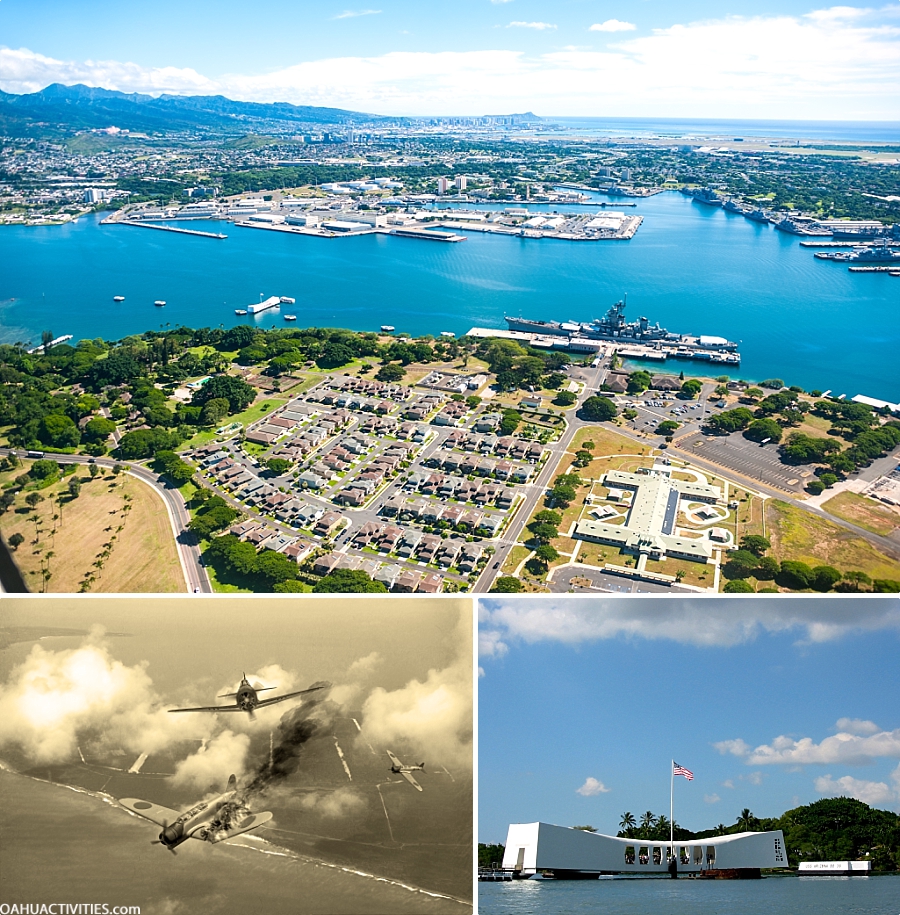 BEST THINGS TO DO ON OAHU
The sheer number of things to do on Oahu is enough to make even the most organized traveler's head spin. With that in mind, we've narrowed down Oahu's musts so that you can experience the extent of "The Gathering Place's" wonder: