THE MOST ROMANTIC FLIGHT ON OAHU
Begin your fairy tale with Oahu's most enchanting and romantic proposal helicopter tour. Your journey is an exquisite blend of sweet moments and stunning views. Complete with Waialua chocolates, a champagne toast, and fragrant leis. Soar into Oahu's boundless blue sky. Explore lush rainforests and emerald cliffs of the awe-inspiring Ka'a'awa Valley. Your flight includes landing at an exclusive landing site and an up-close view of Oahu's highest waterfall, Sacred Falls. Your unforgettable experience concludes with a visit to the iconic Dole Pineapple Plantation and a pass over the historic Pearl Harbor. Relish in the bliss of each other's love by gliding over this island's magnificent landscape. Creating memories to cherish for a lifetime.
Romantic Sunset Landing Tour Features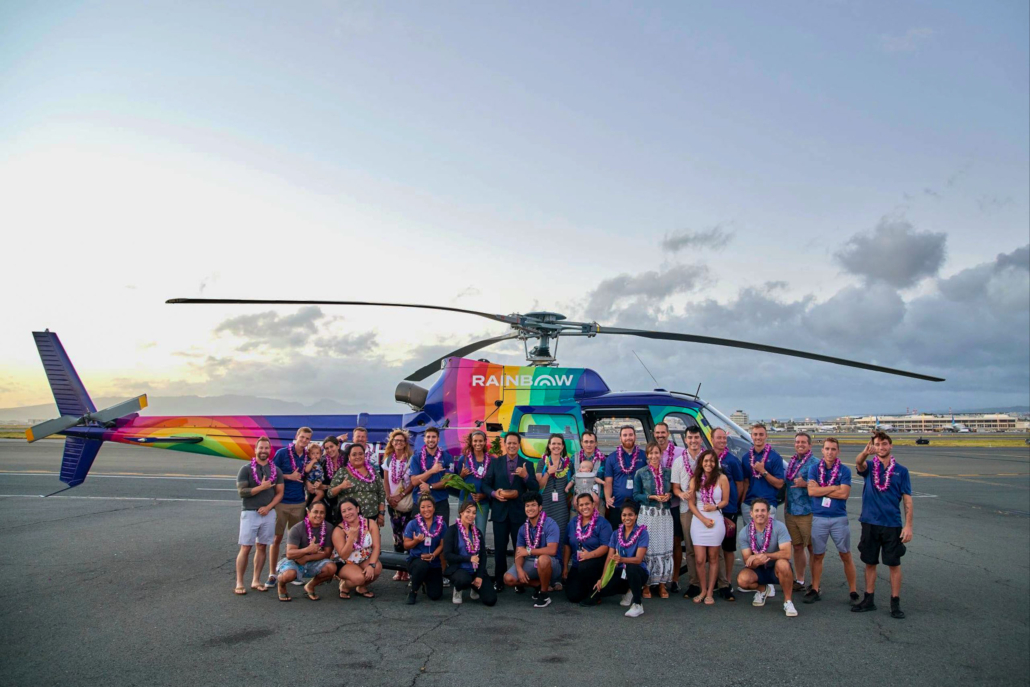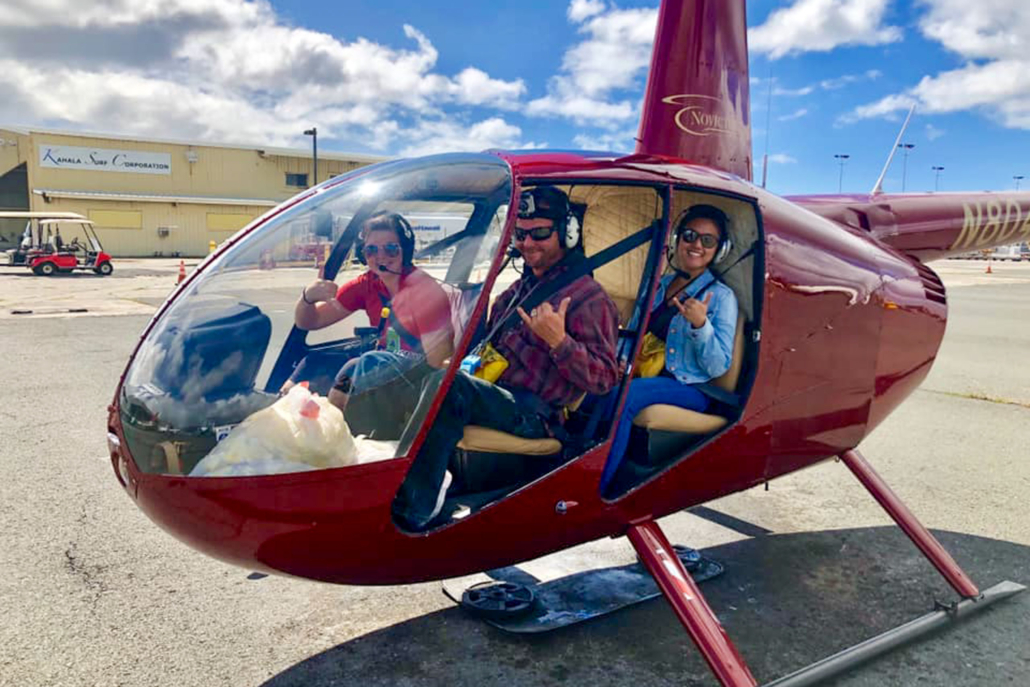 Experience the unique charm of a private charter. Bypass the noise, crowds, and distractions, ensuring that the moment revolves around you and your special someone. Our pilot is not just skilled but also discreet. Understanding the importance of privacy in your memorable moment. We handle the details, so you can immerse yourself in the experience. It's a journey where every aspect is meticulously crafted to make your flight extraordinary. The focus is on your love story and your special connection without any interruptions.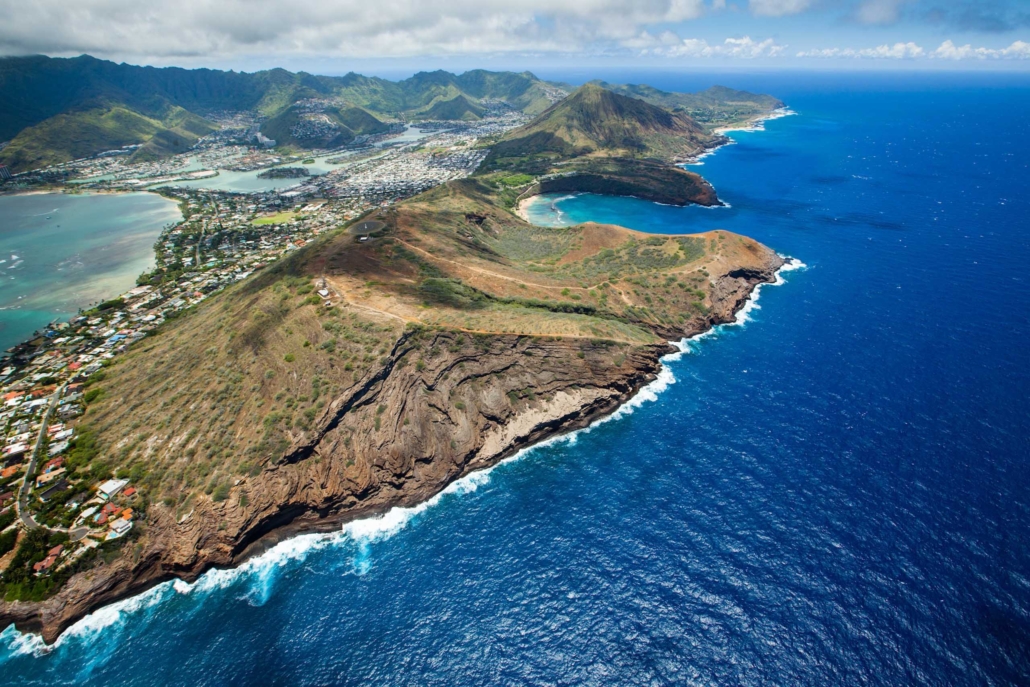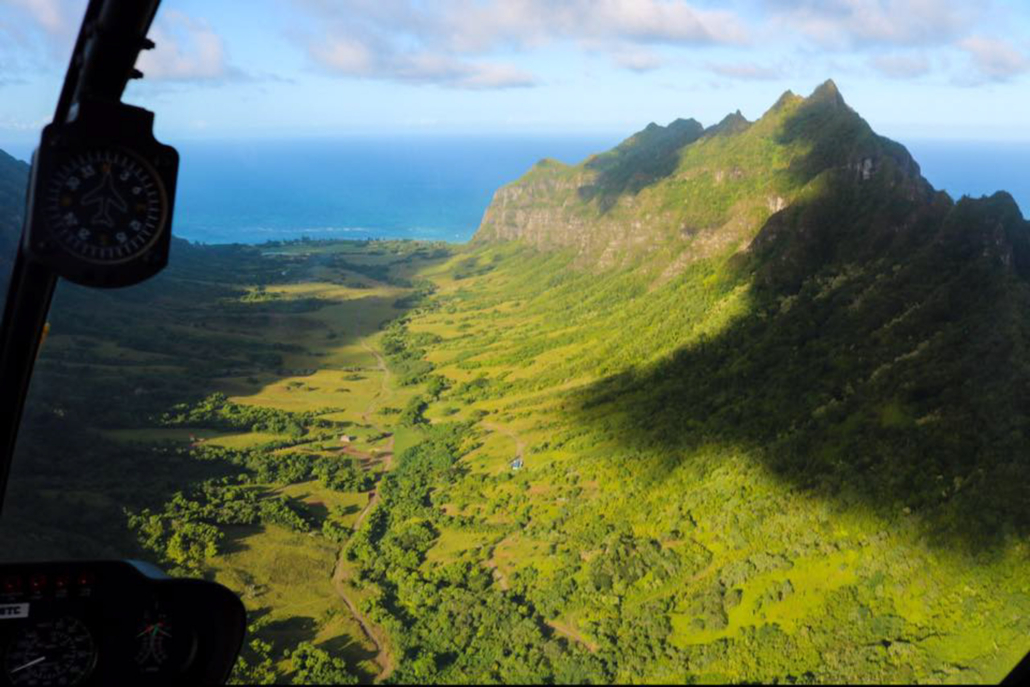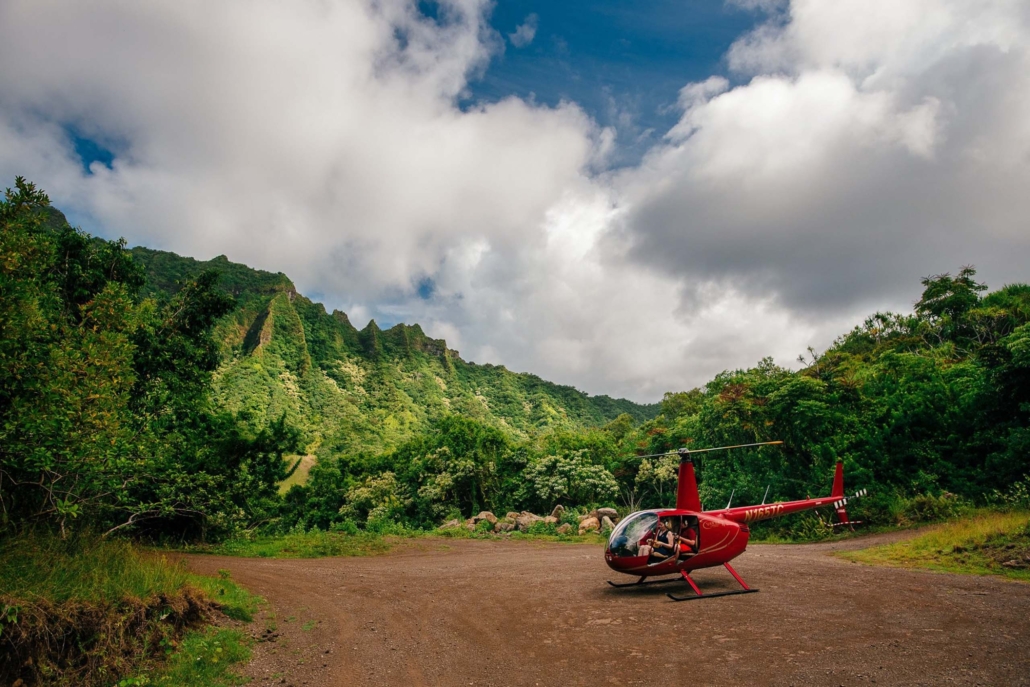 Soar Above Historic And Breathtaking Locations
Embark on an adventure as our helicopter soars over historic landmarks. From the vibrant Waikiki to the iconic Kualoa Ranch. Famous for its appearance in Jurassic Park. Along the picturesque coastline, you'll witness the lush forests and emerald cliffs of the magnificent Ka'a'awa Valley. Our skilled pilot will take you in close for an intimate view of Oahu's highest waterfall, Sacred Falls. This journey offers a unique perspective of Oahu's rich history and natural wonders. An unforgettable experience that merges the allure of the past with the breathtaking beauty of the present to create lasting memories.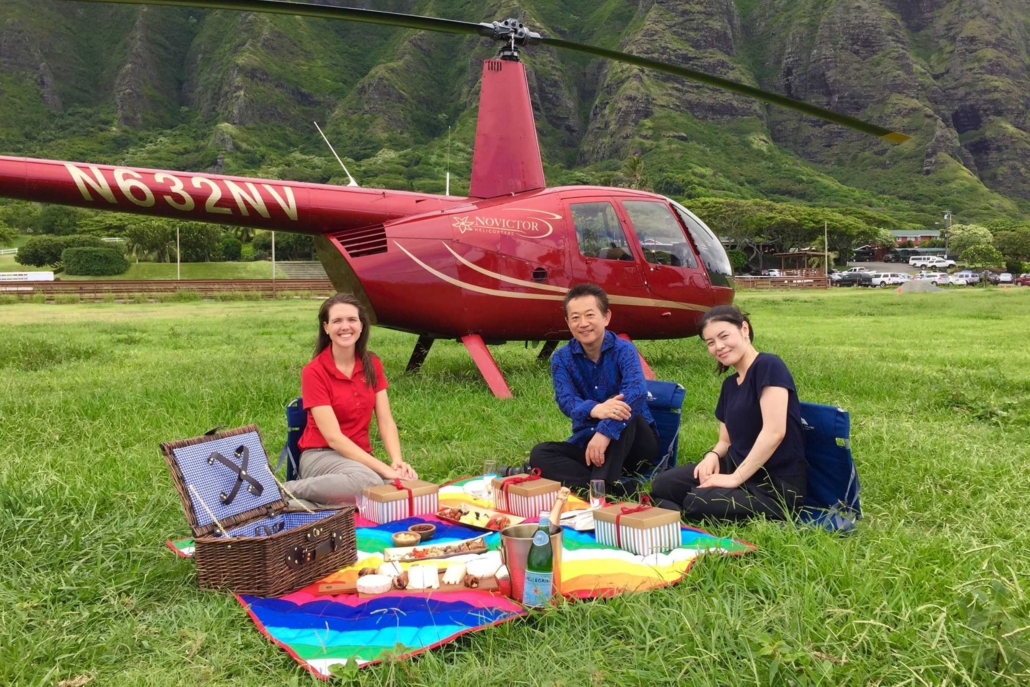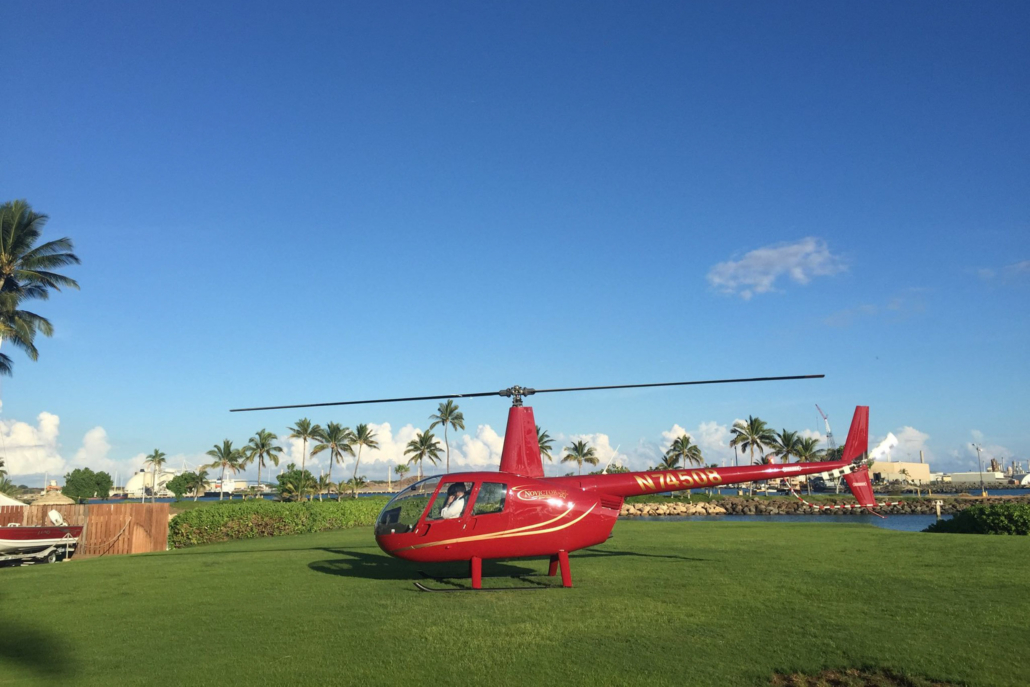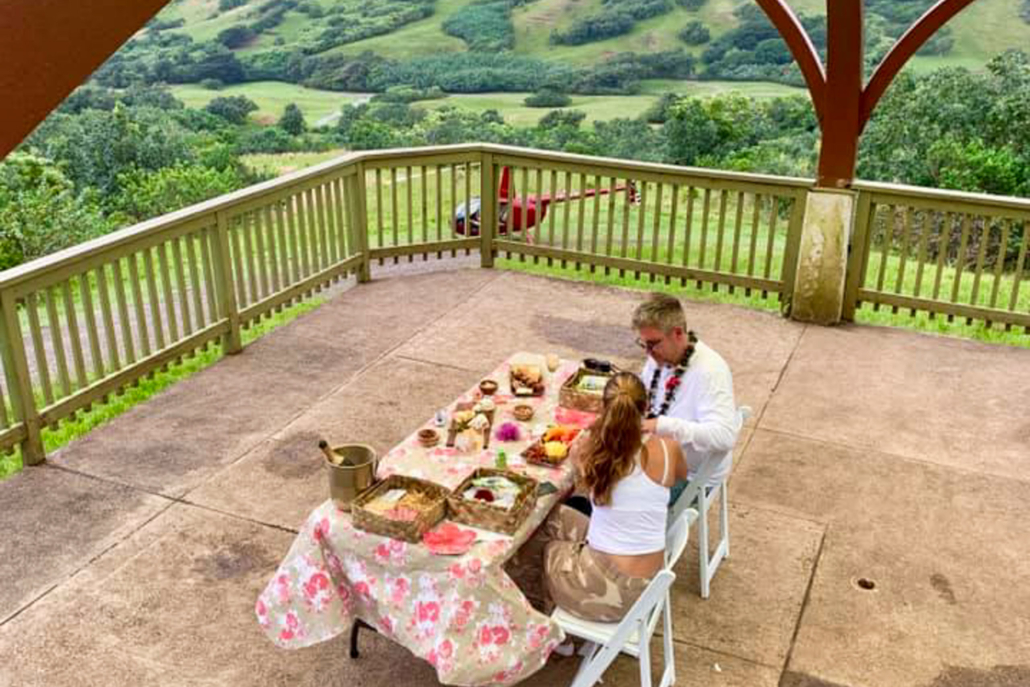 Experience the pinnacle of romance with our exclusive landing. A secluded paradise above a breathtaking private valley, tailor-made for a perfect proposal. We'll set the stage with chocolates, fragrant flower leis, and a champagne toast to celebrate your love. Optional photographer will ensure that these precious moments are captured to preserve the memory of this magical day. This is the stuff of fairy tales. A story of love etched into the landscape of your hearts, an extraordinary beginning to the next chapter of your life together.
Romantic Sunset Landing Tour Details
Highlights
60 minute Sunset Charter

Exclusive and Private Landing Site

Scenic and Sunset Views
Private Helicopter Tour

Fly Over Scared Falls

Professional and experienced pilots
Description
Embark on an experience that rivals fairy tales. Your romantic helicopter tour begins with sweeping views of the Oahu's South Shore. Witness the Waikiki skyline and the iconic Diamond Head crater from a perspective like no other. The tour continues to the stunning Hanauma Bay. Crystal-clear waters and dramatic volcanic cliffs are relics of the island's fiery past. Makapu'u Point beckons with its pristine white sand beaches, turquoise waters and majestic mountains. Inland, you'll witness the distinctive three peaks of Mt. Olomana, evoking its translated name, "divided hill."
A highlight of your journey is a pass over the renowned Kualoa Ranch, famous for its role in Jurassic Park. Hearts race and anticipation builds as your helicopter gracefully descends to an undisclosed, private oasis. Enjoy a 15-minute visit away from the crowds and tourist attractions. Together, savor Waialua chocolates, share a champagne toast, and receive fragrant leis. Little details to create memories that will stand the test of time. View lush rainforests and the emerald cliffs of the awe-inspiring Ka'a'awa Valley. Hidden from crowds is Oahu's highest waterfall, Sacred Falls.
Complete your private flight with a visit to the iconic Dole Pineapple Plantation and a pass over Pearl Harbor and the USS Arizona Memorial. It's not just a helicopter tour; it's a love story etched in the tapestry of Oahu's enchanting beauty.
Price & Availability
60-Minute Private Helicopter With Landing From Honolulu
Guest(s)

All ages

$

2,175.00
*Multiple departure times throughout the day
What's Included
Waialua Estate chocolates
Champagne toast
Hawaiian flower leis
Special Instructions
*Please check in 60 minutes prior to your scheduled departure
Cancellation Policy
Any request for a refund 72 hours or more prior to the start of the tour or activity is honored with a full refund.
No refunds are issued for any cancellations inside the 72-hour period, prior to the start of your tour. There is no refund for no-shows. There is no charge for date change or tour change based on tour availability outside of the 72-hour cancellation period.
Frequently Asked Questions
Inside the Castle & Cooke Aviation building at Honolulu International Airport

What's the difference between a Doors On & Doors Off tour?

Doors-on tours are more comfortable and you can easily hear music and narration. Doors-off helicopter tours are available by request and are a little more exciting. Please note that they are windy and colder so you will have to wear warmer clothes and closed toe shoes.

I get motion sickness. Should I take medicine before the flight?

Our flights are very smooth; this is not a theme park ride! If you are prone to motion sickness you might want to take a motion sickness pill just as a precaution. We want you to enjoy your flight!